Everyone plays
in Resonaari
The Music Centre Resonaari, located in Helsinki, is an expertise and innovation center of special music education & inclusive music education. Our principle is that everyone learns to play.
Resonaari Music Institute
Music school is the heart of Resonaari. Resonaari Music Institute has nearly 300 active students and 12 teachers. The institute follows the requirements of Finnish National Curriculum for Education in the Arts and consequently enjoys official music school status in Finland.
All Resonaari students are so-called diverse learners and do need support in learning.
The society where the principle of equality is respected creates well-being for all.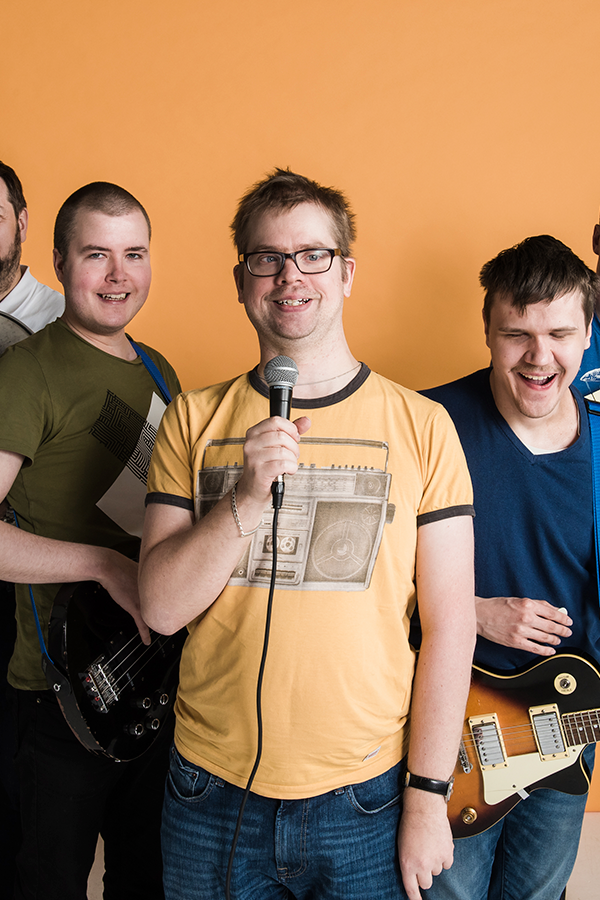 Resonaarigroup
Resonaarigroup consist of six musicians defined as disabled people. Four of the musicians are hired permanently by Resonaari as musicians, trainers and co-teachers. Two members work as freelance musicians.
Resonaarigroup builds democracy of musicianship and shows disabled musicians as equals to other artists.
Everyone learns to play with FigureNotes®
FigureNotes is a system of notating music in a concrete way, by means of colors and shapes. It gives learners all the same musical information as conventional notation.
FigureNotes also serves learners who have difficulty understanding abstractions.
Making music should be a basic human right – FigureNotes helps to place the joy and delight of making music in reach of all.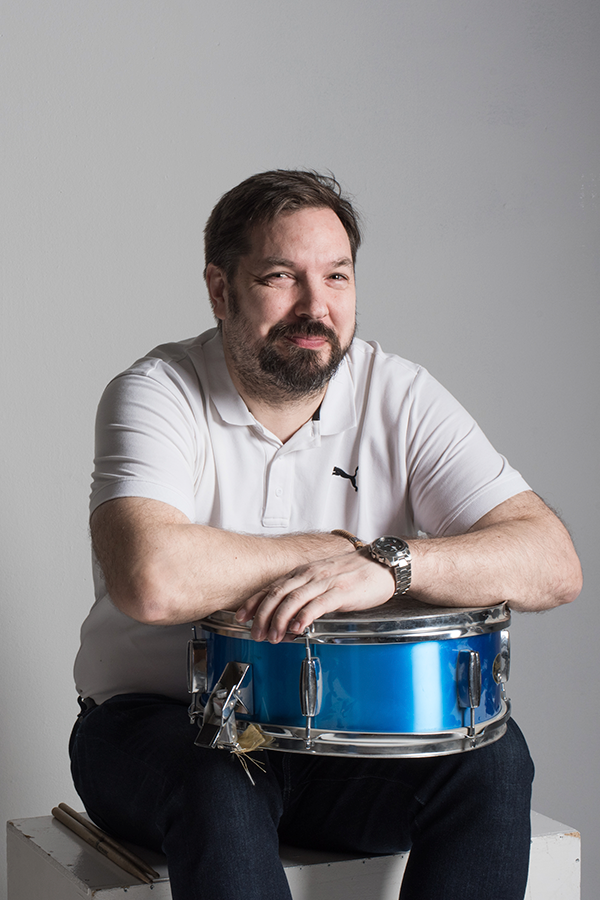 Resonaari R&D Unit
Resonaari Research and Development Unit produces material, organizes courses and continuing education, and keeps up a network for professionals, associations, polytechnics and universities in Finland and abroad. It has ongoing projects in co-operation with partners in Finland and abroad.
Contact us
Interested? Questions? Ideas for collaboration? Feel free to contact:
Markku Kaikkonen
Director – Music Centre Resonaari
markku.kaikkonen@resonaari.fi
tel: +358 40 076 6712
Office
resonaari@resonaari.fi
Location
The Music Centre Resonaari is located in Kulosaari, Helsinki, within good transport connections. The address can be found also in Google Maps. The nearest metro station to the music centre is Kulosaari, and from there it is a short walk to Resonaari.
Visiting address:
The Music Centre Resonaari
Kulosaaren puistotie 26
00570 Helsinki